A hospital is only as good as its medical and administrative staff. Our multinational team of physicians, physician assistants, nurses and patient care technicians all work together to ensure that our patients receive the best treatment possible. Our team comprises of talented, energetic, and caring employees dedicated to their chosen profession and committed to the hospitals' vision of innovation and patient centered care.
Dr. Mohammad El Sahili, Lebanese/French
Chief Executive Officer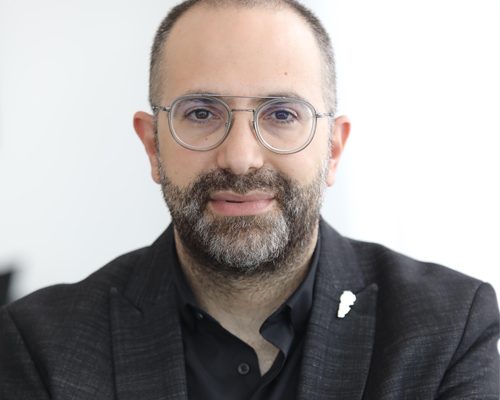 Dr. Mohamed El Sahili is an accomplished businessman and innovator in the medical field.
He received his degree from Beirut Arab University and then went on to Geneva to study Anti-Aging Medicine.
After graduating with a degree in medicine, he joined the family business in Zambia and played a key role in establishing Medland Health Services, the parent company of Medland Hospital, from conceptualization to construction.
While the hospital was being built, Dr. El Sahili managed the other family enterprises, including Fairy Bottling Zambia. The firm's main products at the time were natural mineral waters and carbonated drinks. After implementing a company-wide business strategy, the firm rose to the ranks of the nation's top five. Dr. El Sahili managed the merger and acquisition negotiations that led to The Coca-Cola Company's complete acquisition of the company through CCBA.
The first patient was admitted to Medland Hospital in August of 2019. Then, just a few months later, the Covid-19 Pandemic hit the entire planet. Dr. El Sahili was at the forefront of the fight against the pandemic, and he was honored for his role in enacting a novel emergency plan that contributed to expanding the nation's capacity for screening, immunization, and treatment.
Dr. El Sahili launched a successful international initiative during the Covid-19 pandemic called Q-Medland. In fact, the Waterfalls Global Award and the UAE Community Service Medal were both bestowed upon him for the innovative techniques he employed. Q-HUB (an acronym for Quality Healthcare Unit and Beyond, pronounced as "Cube") was created after the founder realized that the units were more than just places to receive medical care; they were also thriving community centers that provided locals with different forms of empowerment. Dr. El Sahili is optimistic that if this approach is successful elsewhere, it would help achieve other SDGs.
Dr. El Sahili expressed regret for his prior training that focused on Sick Care and vowed to shift his focus to patient care in the future. Based on the Triple W framework (Women and Youth Empowerment, Waste and Water Management, and Wellness and Health), he revised his Vision 853 concept. The three A's of healthcare delivery should be accessibility, affordability, and agility.
This new approach to healthcare must incorporate a rigorous training program that ensures the retention of skilled local talents if it is to be successful. Therefore, resources have been allocated to support conferences and other educational initiatives that facilitate information exchange and encourage participants to deepen their dedication to the vision's principles. The Medland Hospital has become famous for its Health Week, among other things.
The particular bespoke experience developed by Dr. Mohamed El Sahili at The Healthcare Studio in 2023 includes anti-aging services, hospitality services, and awareness training in a green setting. This idea, which is entering its last stages of development before rollout, is a concrete translation of Dr. El Sahili's commitment towards health and climate and has the potential to revolutionize modern tourism.
Dr. Mohamed El Sahili responds to the question of what comes next by saying, "Our youth is next," and that among those youth are his own children, for whom we must "curate a healthy, equal, and sustainable future."
Ms. Dimitra Papalexiou, Greek/American
Hospital Administrator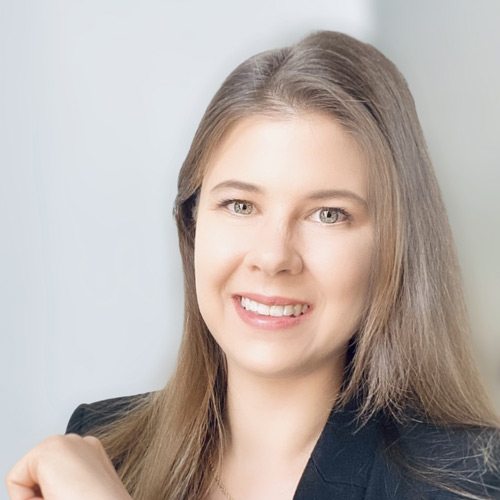 Ms. Dimitra Papalexiou has a solid nine-year experience as a hospital administrator in Zambia and a proven successful track record. She has accumulated an extensive experience in running healthcare projects in the NHS – London and is noted for her contribution in Health as a Bridge for Peace (WHO Programme) – "Managing People and Healthcare Projects in Fragile Nations".
She holds a Master of Science in Healthcare Management – Strategic Planning and Development, City University London; a Bachelor of Arts in Business Administration and Philosophy from John Cabot University, Rome, Italy and an Associates of Science degree in Agribusiness Management from Dimitris Perrotis College, Greece.
She is a member of the American College of Healthcare Executives (ACHE) as part of the International Liaison Committee and is a member of the British Chartered Management Institute (CMI).
Dr. Collin West, Zambian
Medical Director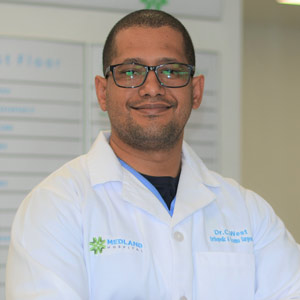 Dr. Collin West is an experienced orthopedic and trauma surgeon. He holds a Master of Medicine in Orthopedics and Trauma from the University of Zambia, School of Medicine. Dr. West is an Orthopedic Surgery fellow of the College of Surgeons of East Central and Southern Africa (COSECSA) and The Zambia College of Medicine and Surgery (ZACOMS). He is the current Secretary General of the Zambia Orthopedic and Trauma Association of Zambia, Treasurer of the Surgical Society of Zambia and a member of AO Trauma and AO Spine –Europe and Southern Africa Region. Dr. West has special interest in musculoskeletal trauma and joint replacement surgery of the knee and hip.
Dr. West is passionate about teaching and research and believes it is the best way to stay current and relevant in ones field. He volunteers his time and skills to help the vulnerable who suffer from neglected trauma and congenital musculoskeletal conditions in the rural areas of Zambia through a charity called Flying Specialists Program pioneered by the now retired Veteran Orthopedic Surgeon Professor John Jellis.
Mrs. Patience Shavuna, Zambian
Human Resources Manager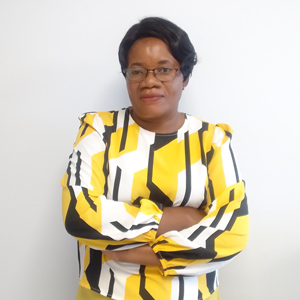 With more than a decade of experience working as Human resource practitioner, she is a full member of the Zambia Institute of Human Resource Management. Patience comes with the first ever female managerial skills and competences. She has a proven track record of effectively managing HR operations for large organizations and successfully implementing HR policies and procedures that align with organizational goals and objectives.
She has the strong knowledge of HR laws and regulations, and experience implementing compliance strategies. She has expertise in recruitment and on-boarding processes, resulting in a high retention rate of new hires. She has a proven ability to effectively manage employee relations, talent acquisition, and employee development initiatives. Patience holds a Master of Science in Human Resource Management from Mulungushi University.
She is a powerful force in propagating unity in highly human resource diversified work environment. Her positive attitude and tireless energy to encourage others to work hard and succeed is always rewarding.
Mrs. Marie Claire Makuza, American
Universal Health Coverage (UHC) Coordinator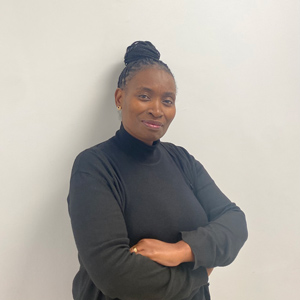 Marie-Claire Makuza is Medland Hospital's Universal Health Coverage (UHC) Coordinator. Her mission as UHC Coordinator is twofold: to raise awareness in the local community so that healthcare is widely available to people of all socioeconomic statuses, and to inspire other public and private hospitals to do the same. Marie Claire has been named African Global Health (AGH) Ambassador in Zambia as well the national and international spokesperson for Medland Hospital.
Marie-Claire Makuza previously oversaw more than a hundred medical professionals as head of the Nursing Department at Medland Hospital. She ably presided over this division of the Hospital both in its infancy and during the COVID-19 pandemic.
Before moving to Zambia, Marie-Claire spent over ten years working as a Senior Nurse at a hospital in Phoenix, Arizona, USA. In 2008, she earned a Bachelor of Science in Nursing from Grand Canyon University in Phoenix, Arizona and in 1992, she received her Canadian BA from the University of Ottawa
Marie-Claire, originally from Rwanda, spent six years in Canada before moving to the United States.