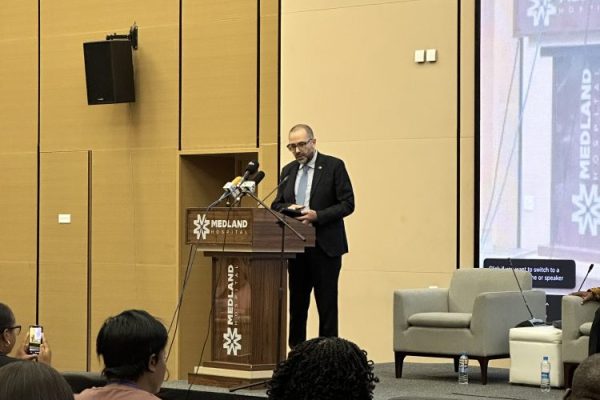 I welcome you to the Medland Hospital Health Week in Zambia with great joy and pride. This two-day event provides us with an opportunity to join together and promote awareness about the value of health and wellbeing in our lives.
This year's health week theme is "Healthcare Alphabet: It all starts with A." Accessibility is the first A that springs to mind. However, accessibility cannot be achieved unless we examine it from other perspectives, including affordability, availability, and many more.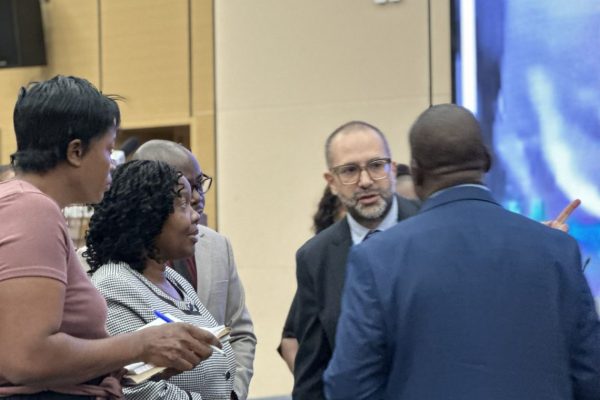 Our Vision 853 is based on the Triple W approach: Women and Youth Empowerment, Waste and Water Management, and Wellness and Health. The Wellness and Health component is built around three pillars: accessibility, affordability, and agility.
Agility will assist us in looking forward, bridging gaps, and most crucially, building a proactive atmosphere between diverse sectors, which is critical if we are to be true to ourselves and to the Universal Health Coverage implementation pledge.
Here are a few examples:
  Medland Hospital is the first private healthcare facility in the world to completely hire a UHC Implementation Coordinator, whose job is to identify the hurdles to UHC implementation in our continent.
  When it comes to Women Empowerment, Medland Hospital, in addition to the numerous free programs that we run to raise awareness, also helps our women access medical services for an earlier diagnosis. I am delighted to announce that Access Bank and Medland Hospital are collaborating to establish a multi-million-dollar fund to help women in obtaining healthcare services. No woman should put off a procedure for financial reasons or just because she prioritizes her family. This is a tangible services that are tailored to the demands of the healthcare industry.
  Internal empowerment of women is yet another example. Women make up 53% of our colleagues, and 58% of our leadership positions are occupied by women.
  In terms of our sustainability strategy, our green policy has been changed to address various issues that may raise directly or indirectly our CO2 emissions. We embarked on a new A-La-Carte menu with our Partner Newest, where we lowered our red meat consumption, improved the hospitality experience, and most importantly, decided to assist local farmers by nearly entirely featuring their goods in our kitchen supplies. Furthermore, our remodelled patients and family has lowered its sugar-based recipes and has secured a deal to only acquire Zambian coffee beans for its hot and cold drinks.
  Today, our responsibility as a healthcare player is to strengthen the link between health and climate. We cannot function in a solitary atmosphere. Our pharmaceutical waste accounts for the majority of our healthcare waste, which significantly increases our sector's CO2 emissions. Unfortunately, home medications are sometimes thrown incorrectly. To remedy this issue, beginning June 1st, 2023, Medland Hospital patients will be able to return their leftovers in exchange for a 5% cashback credit.
This is to encourage people to better manage garbage at home. Returns will be discarded in accordance with national rules and guidelines.
  Agility cannot be completed unless the human resources aspect is considered. Medland Hospital is pleased to be a licensed internship location. We will be able to transfer skills and train local talent as a result of this. Agility will be critical in identifying strategies to keep youthful assets in the country. We feel that our recently approved Gender Equality pledge is a first step toward that aim. Because equality is not limited to a gender, color, or nationality, Medland Hospital has extended paternity leave from one week to two weeks.
 Employment for those with determination is another technique to weaken stiffness.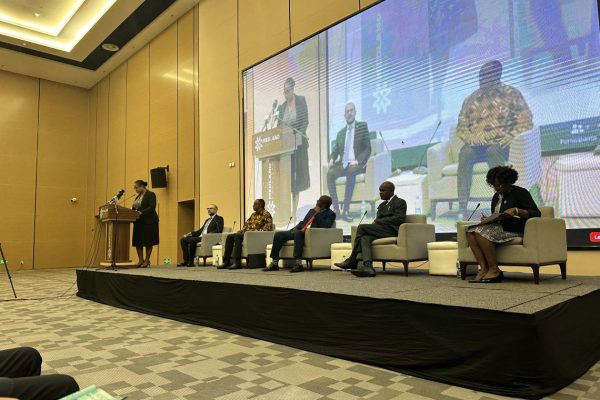 We are pleased to report that our pilot choice to fully employ two determined talents was a success. A third position is currently available for highly motivated young professionals.
All of these examples would not be achievable without the backing of an agile administration. The Republic of Zambia, led by His Excellency President Hakainde Hichilema, is undergoing transformation. Yes, we may confront resistance in some areas, and dissatisfaction in others; nonetheless, we all agree that a continuing productive conversation between the public and private sectors is essential for progress. Our collaboration with the Ministry of Health has proven important because when we collaborate, we are able to save lives and provide quality medical services that compete with those supplied abroad. At Medland Hospital, we are delighted to have served and continue to treat patients from Malawi, Mozambique, Kenya, Botswana, Tanzania, and Zimbabwe.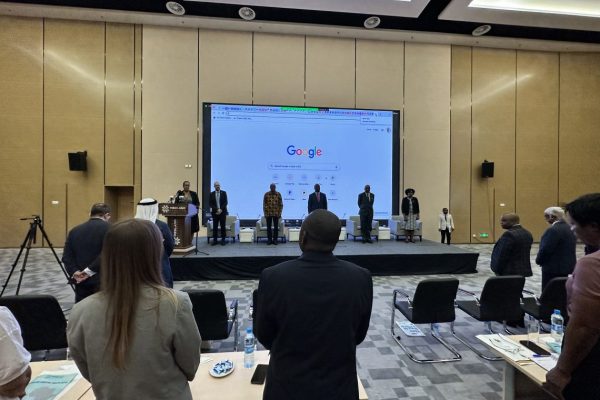 I'd like to take this opportunity to inform you that Medland Hospital and Fidelity Life have achieved an agreement to help Zimbabweans have access to healthcare. That is the first step in identifying the needs and properly planning future developments at Medland Hospital.
This deal, combined with the recent Q-Medland Clinic opening in Livingstone, exemplifies how medical tourism can be achieved. It simply demands improved communication among partners who share the same ethical ideals. As a result, a private-private relationship is just as important as a public-private cooperation.
I recall that late in 2020 or early 2021, the Medical Director of Medland Hospital and I went on the road of founding and registering the Healtheare Federation of Zambia. We encountered some bureaucratic challenges, and we held numerous meetings with other colleagues and stakeholders in Zambia and beyond about the need of this alliance. I am delighted to hear that our colleagues have gone on and established the Healthcare Federation of Zambia.
Congratulations, and you have all our support. Tomorrow, as part of this Medland Hospital Health Week, we will announce the addition of Zambia and other Southern African countries to an international organization whose mission is to empower healthcare institutions, talents, and patients.
Medland Hospital has been in the forefront of providing Zambians with high-quality healthcare services. We have seen major breakthroughs and improvements in the healthcare sector over the years, but there is still much work to be done to guarantee that every Zambian has access to quality healthcare services.
As we kick off this celebration, we must recognize the great commitment and dedication of healthcare workers who have worked diligently to ensure that our communities have access to important health services. We appreciate their dedication and sacrifice, and we realize the vital role they play in providing exceptional treatment.
Furthermore, we must recognize the tremendous contributions of our partners and sponsors, whose support has made this event possible. We admire their unrelenting dedication to improve our communities' health outcomes.
As we embark on this two-day event, keep in mind that good health is a shared duty. To promote healthy living, prevent diseases, and support our healthcare systems, we must all work together. Our hashtag #together we are ready has been changed to #bridgingwithagility since we will not get far if we do not work together.
Finally, I'd want to thank everyone who came out to support this event and encourage you to get involved in the Medland Hospital Health Week programs. Let us take advantage of this chance to strengthen our communities and promote a healthier future for everybody.
Source: https://fizambia.com/dr-mohamed-el-sahili-speech-at-medland-health-week-2023/